The TikTok Craze: TikTok Made Me Buy It!
We all know what TikTok is by now, but have you heard of TikTok Shop?
Forget Amazon and eBay, TikTok now offers people the chance to purchase items through a link on videos and live streams.
A hashtag craze prompted TikTok to launch its own shopping feature, TikTok Shop.
#TikTokMadeMeBuyIt was first used in 2020 as a way for people to show off their latest purchases thanks to seeing them posted on TikTok.
Due to the instant success of this hashtag, TikTok snapped up the chance to make shopping through the app a reality.
#TikTokMadeMeBuyIt
Users across the platform started to post videos of items they had purchased after seeing someone else on the app wear it or use it.
Although it was technically the person who posted the initial video that made people buy the item, it was posted on TikTok; therefore, it was TikTok's influence that meant they spent money on the latest trend.
From something as simple as a puddle mirror for their bedroom, to a fuchsia velour tracksuit, any purchasable item was appearing on the hashtag – engagement skyrocketed on #TikTokMadeMeBuyIt videos with users liking, sharing and commenting which in turn increased searches for that item on Google.
In June 2022, the hashtag #TikTokMadeMeBuyIt had accumulated 10.1 billion views, however, it now stands at over 44.8 billion views!
What is TikTok Shop?
Labelled as an 'exciting new feature', TikTok users are now able to make purchases through the once-known-dancing-app. There are a range of items up for grabs, including some things you probably didn't expect.
For example, the 'Salted Chicken-whole chicken, meat lover, share together' listing by user @jxfooduk.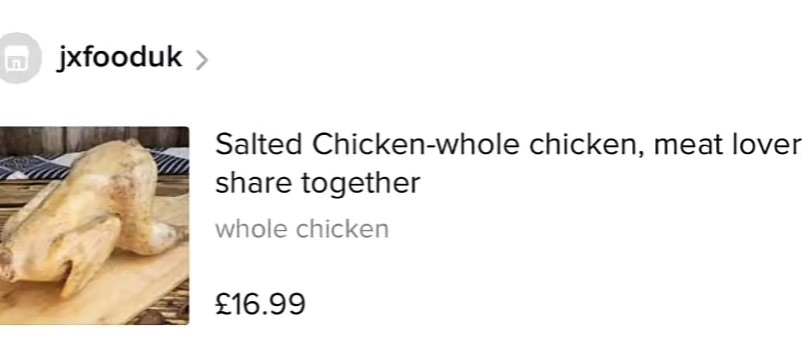 For £16.99 you could order a raw chicken which only had to be microwaved before eating. If you've heard about #TikTokChicken, you already know people couldn't resist this purchase.
The craze started when people debated purchasing the raw chicken. With no information about where the chicken was from, or why you could purchase a whole chicken on TikTok, curiosity killed the cat (or the chicken), and money started rolling in for the seller.
If you're interested in the TikTok chicken saga, you can follow a creator's ordering journey here.
Much to everyone's surprise, the seller was incredibly grateful for the purchase, and actually delivered a chicken.
We'd still be slightly sceptical…
Aside from the meat for your roast dinner, you can order some normal things on TikTok Shop.
Beauty brand Made by Mitchell was selling £20 mystery boxes on TikTok Shop, which encouraged people to buy and film what they got. This was a clever marketing tactic as it got a lot of free promotion and sales skyrocketed.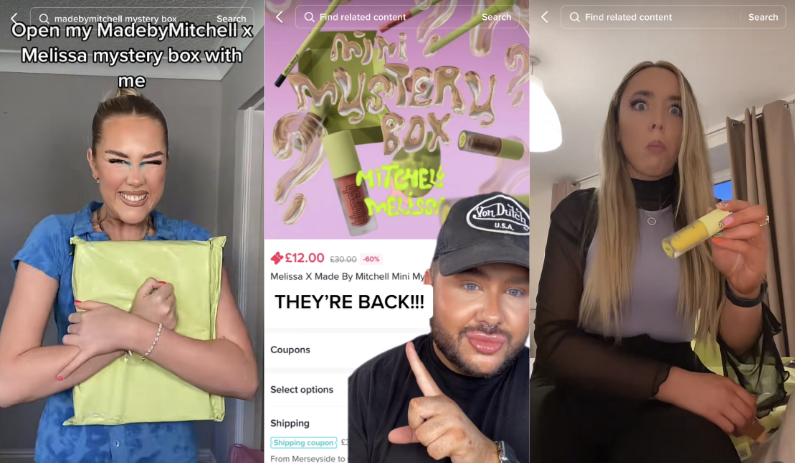 #MadeByMitchell now has 296.2 million views and #MadeByMitchellMysteryBox has 24.7 million views.
These boxes consisted of a bundle of items which the buyers did not get to choose themselves. Whilst some people claimed it was a 'box full of things the brand couldn't sell', others found it exciting to be able to try out products they may have never thought of purchasing before.
Not only can you sell products on the app, but creators have also been recruited to become TikTok Shop affiliates, earning commission on items they sell.
Those who sign up to sell on TikTok Shop are required to showcase some of the deals on offer by sharing in-feed videos, hosting a livestream, or by having a shopping tab on their profile.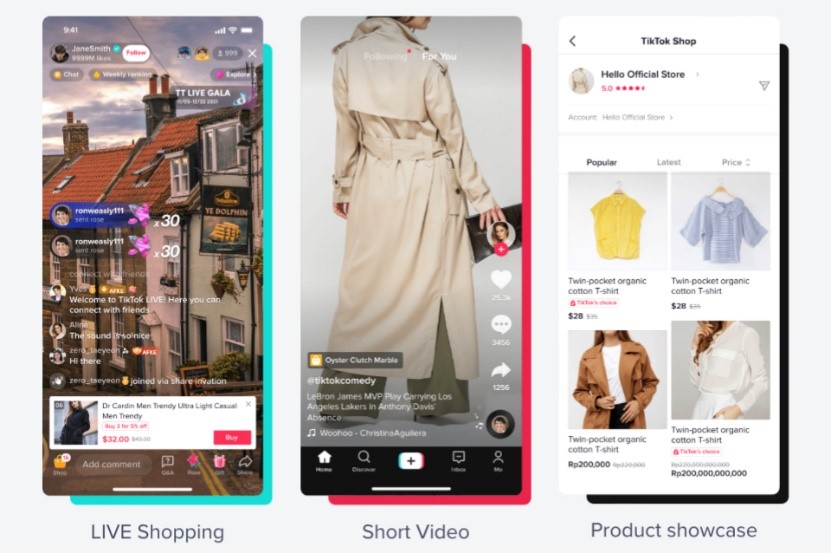 Affiliates can sell items they do not own, simply by linking the product to their video.
Alternatively, TikTok Shop can send the products to the affiliate, meaning they are then required to demonstrate using the product by posting a video or hosting a live stream.
There is also an option to list your favourite items on a shopping tab on your profile. Whether this contains products directly from TikTok Shop, or personal items you are trying to sell, the basket icon will take you through to an eBay style browsing section.
Is the commission worth it?
The TikTok Shop Seller Centre claims it has competitive fees:
Free shop set-up
No listing or subscription fee
1.8% sales commission for the first 90 days
5% sales commission after 90 days
This is competitive blow to alternative ecommerce sites like eBay which sets its commission rate at 12.8% and Depop at 10%. TikTok Shop promotes its free shop set-up which also challenges the selling plans on Amazon: its individual plan costing £0.75 for each item, or £25 (excluding VAT) per month for the professional plan.
Merchants are given access to TikTok's unique seller community and direct support from TikTok Shop admins. They are also invited to participate in TikTok Shop campaigns to help grow their businesses to 'a new height'.
TikTok influencing other marketing tactics
#TikTokMadeMeBuyIt is also seeping into other marketing tactics. There is a strong correlation between videos going viral with the latest TikTok craze and Google search volumes for the same item. This means that marketers need to consider an integrated approach now more than ever to drive traffic and utilise the success of viral video marketing.
Waterstones caught wind of the hype around posting your favourite new purchases. The famous hashtag led nicely into #BookTok, which is a similar hashtag where people can recommend their favourite books.
The popular bookstore decided to incorporate the TikTok trend into its in-store display stands, showcasing #TikTokMadeMeBuyIt and #BookTok popular reads.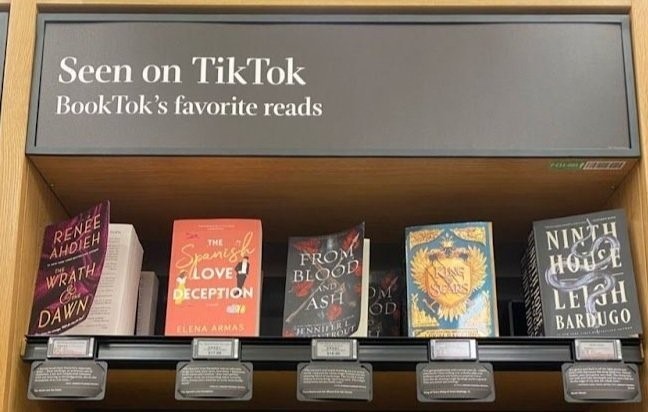 The verified Waterstones TikTok page deliver constant content suggesting alternatives if you enjoyed reading a certain book, what books are currently popular, and peoples all-time favourite reads.
#BookTok currently has 114.4B views, ranking higher than #TikTokMadeMeBuyIt.
If you are interested in learning how you can use TikTok for your business, get in touch with our friendly team. Or if you want to be entertained, follow us on TikTok – @weareshootingstaruk
HT